Welcome!
Let the children touch the world's beautiful
BANATOYS –LEADINGTOYSLAND ON EARTH (WHOWE ARE ) BANATOYS wasestablished in June.25th 2005, Since it was founded, we're dedicated to InternationalizingChinese Toys Brand, Building a Century Toys Kingdom. Customer,Integrity,Profession,Share,Innovation is BANATOYS Golden Value. (WHATWE DO)WE DO MORE:NO MOST, BUT MORE.More Toys Products:Boy Toys 21%, Girl Toys 19%, R/C Toys 18%, Outdoor Toys 17% etc…More Suppliers:980 Bronze Suppliers, 227 Silver Suppliers, 88 Golden Strategic Partners; More Customers:183 Bronze Customers, 91 Silver Customers...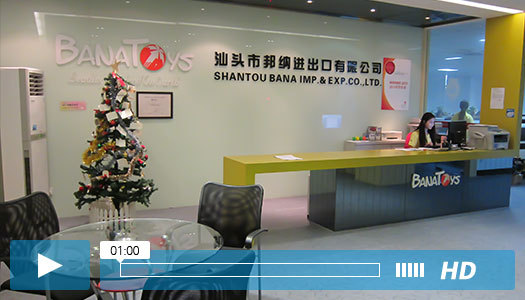 [03-09-2017]
International Women's Day (IWD) is celebrated on March 8 . It commemorates the movement for women's rights. Reading is a spiritual journey,make you become a acknowledgable woman...

SUBSCRIBE TO OUR NEWSLETTER